Callaway Tri-Ball Hitting Net
Practising the long shots in golf using a training aid such as the Callaway tri-ball hitting net can provide useful practise for users both indoors and out. This review will look some benefits these training nets can provide.
Working on your short game such as running chip shots and putting can be performed in many fairly small confined areas. With the irons and woods, we need a bit more room to swing, preferably with a ball at our feet to hit. Just swinging the club at fresh air and no contact just doesn't cut it.
Callaway Tri-Ball Hitting Net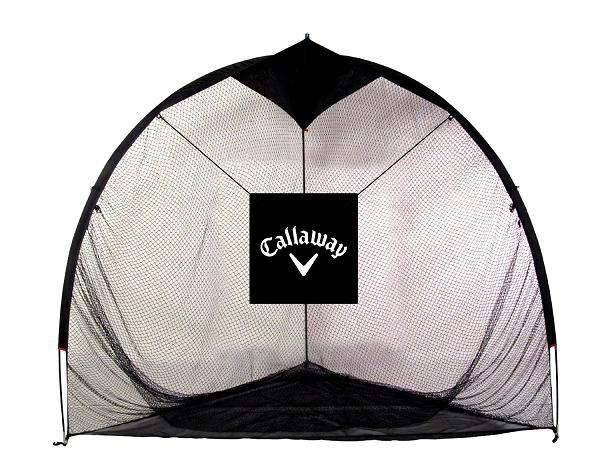 There's nothing to compare with the feel and sound of a true hit shot and you can't do that without striking a ball. With the Callaway tri-ball net set up, you can take a full swing and let rip without the worry of seeing the ball ricochet of off any surrounding hard surfaces.
The golf driving net is available in a choice of 3 different sizes. From the largest size of 9 foot by 10 foot, mid-size of 7 foot by 8 foot and the smaller size of 6 foot by 7 foot. Due to the shape of the Callaway tri-ball hitting net you can use all the clubs in your bag to practise with, obviously after setting up properly to ensure all the balls enter the mouth of the net.
The netting material used in the manufacture is the strongest available in golf and setting it up and dismantling is a simple matter. Watch the video below to see how it's done.
Setting Up Your Backyard Golf  Net
Make use of the target you see hanging from the roof of the net to add accuracy to your hit. A good tip is to add a piece of impact tape to determine whether you're hitting the ball with the club sweet spot.
Once finished with your practice session, pack the hitting net into the carry bag provided.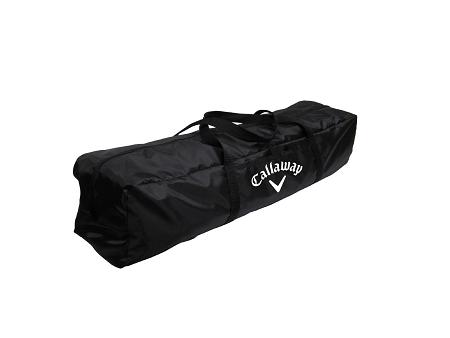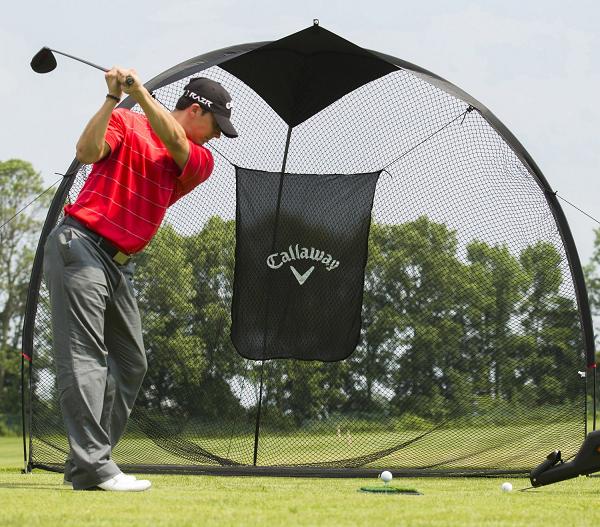 Golf Practice Net Reviews:
There are 54 reviews of the Callaway tri-ball hitting net from buyers and the average rating works out at 3.8 from 5 stars maximum. See part of a satisfactory comment and a negative remark below which are small samples of reviews about the golf training net .
Pros
I purchased the 7×8 net at a local store because my last net broke because of the poles being pretty cheap ($40 for my previous brand) and I was really not looking to spend a ton of money but I had heard really good things about the Callaway nets and so I gave it a shot. Overall it is very well built and I can tell the poles on this one are much thicker and stronger than the one I had before so breaking is not going to be an issue.
Cons:
Would be great if it came with assembly instructions. I'm sure it's fairly simple but c'mon Callaway, would a simple set of instructions break the budget?Overall it looks to be made okay, once I get it together I'll report more.
To read more Callaway tri-ball hitting net reviews here.
Filed under: Golf Training Aids